Behavioral Health is the relationship between our behavior and our overall well-being.
Untreated, symptoms can impact every area of life, making day to day functioning difficult and holding back you or someone you care about from living a full and healthy life.
Our Behavioral Health care team of trained, experienced professional psychotherapists includes clinical social workers, marriage and family therapists, and drug and alcohol counselors. As Norwalk Community Health Center patient, you'll work with your therapist to make a customized care plan to reach your goals.
Evidence Based Treatments
Family Systems Therapy
Harm Reduction
Mindfulness-Based Therapy
Motivational Interviewing
Solution-Focused Therapy
Trauma-Focused Cognitive Behavior Therapy
Behavioral Health and Wellness Services
Behavioral Health Initial Assessments
Diagnostic Evaluations and Intake
Adult, Pediatric and Family Counseling/Psychotherapy
Areas of Expertise
Adolescent/Teen Emotional Health, Self-Esteem and Anti-Bullying Coping Strategies
Anger
Body image/Eating Disorders
Bipolar Disorders
Child Development and Attachment
Emotional Health
Depression/Anxiety
Grief
Homelessness
Identity and Self-awareness
Medication Management Referrals
Relationship Struggles
Substance Misuse and Addiction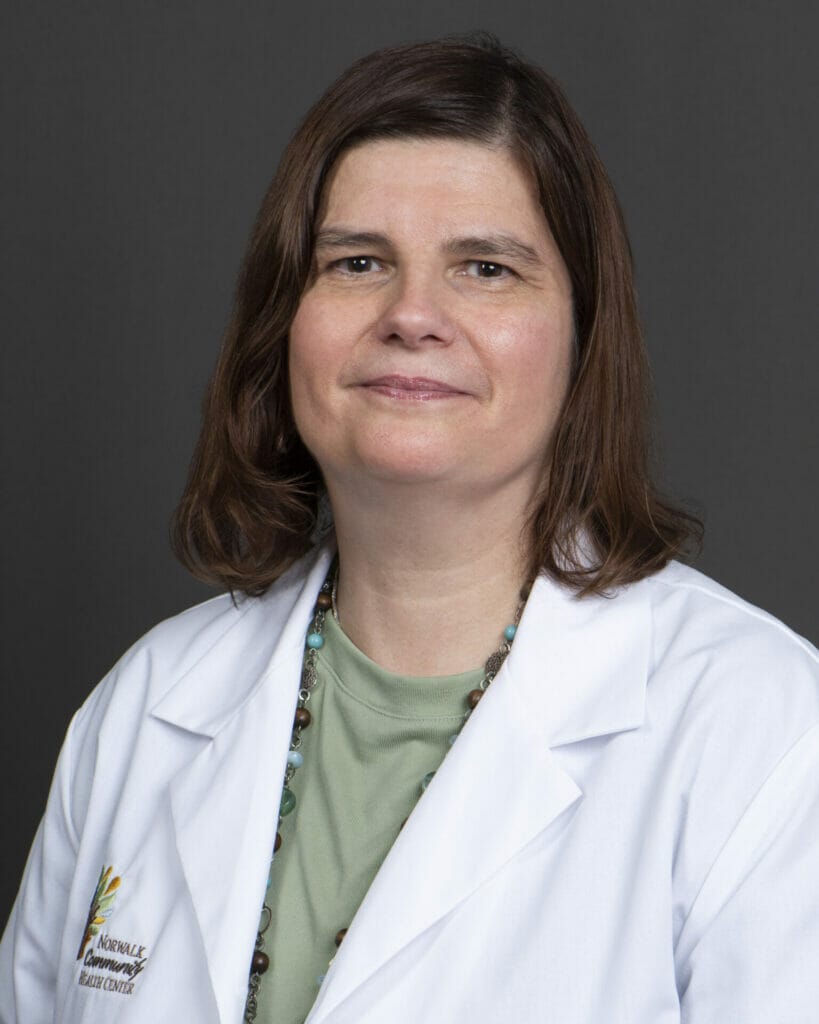 Director of Behavioral Health
Behavioral Health Practice Manager, NCHC at Smilow Life Center Practice Manager